HATTEN'S GIANT SCHNAUZERS
Puppy Price Information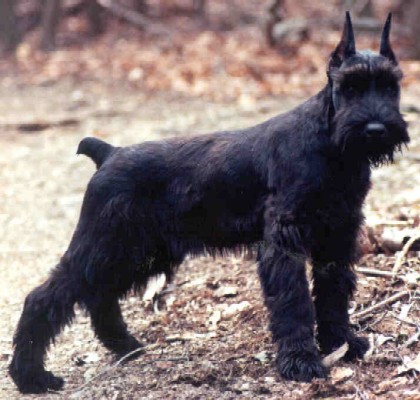 Our prices reflect a very stringent grading process. Many of our pet quality puppies could be shown very successfully, but we feel only top quality dogs should be bred. Pet quality puppies come with a limited registration. Any puppy we sell as show quality is guaranteed in writing to finish its championship.
Discounted Puppy
Anyone purchasing a puppy from Hatten's Giant Schnauzers, and puts any of the following titles on their puppy (Championship, TDX, CDX, Agility, or SCHI) will receive a 50% discount on their next purchase of a Hatten's Giant Schnauzer, or if you receive any two of the above titles on the same dog, you will receive a free puppy. After we receive proof of such a title, and a picture of the dog, also proof that the dog is registered with Hatten in the registered name.
$1800 and up
Pet Quality Puppies
These pups will make fantastic members of your family, but lack in some of the qualities you would want for showing or breeding. As only the best should be shown and bred.
$2900 and up
Show Quality Puppies
These pups in our opinion are nice enough to show or breed and we guarantee them in writing to finish.
$3200 and up
Exceptional Quality
These pups we feel are of exceptional quality. They are above just championship quality; these pups don't come along everyday. .
---
We are out to EARN a good reputation
Copyright 2018 Hatten's Giant Schnauzers
All rights reserved
Home - About Us - For Sale - Training - Their Coat - Our Policy
Puppy Info - Prices - Questionnaire - Recommended Diet - Testimonials
Pictures - Our Giant Family - Our Friend's Dogs - Photo Album - Hall Of Fame - Westminster Moments - Eukanuba Moments - Westminster 2006